Register for the Future
of Car Repair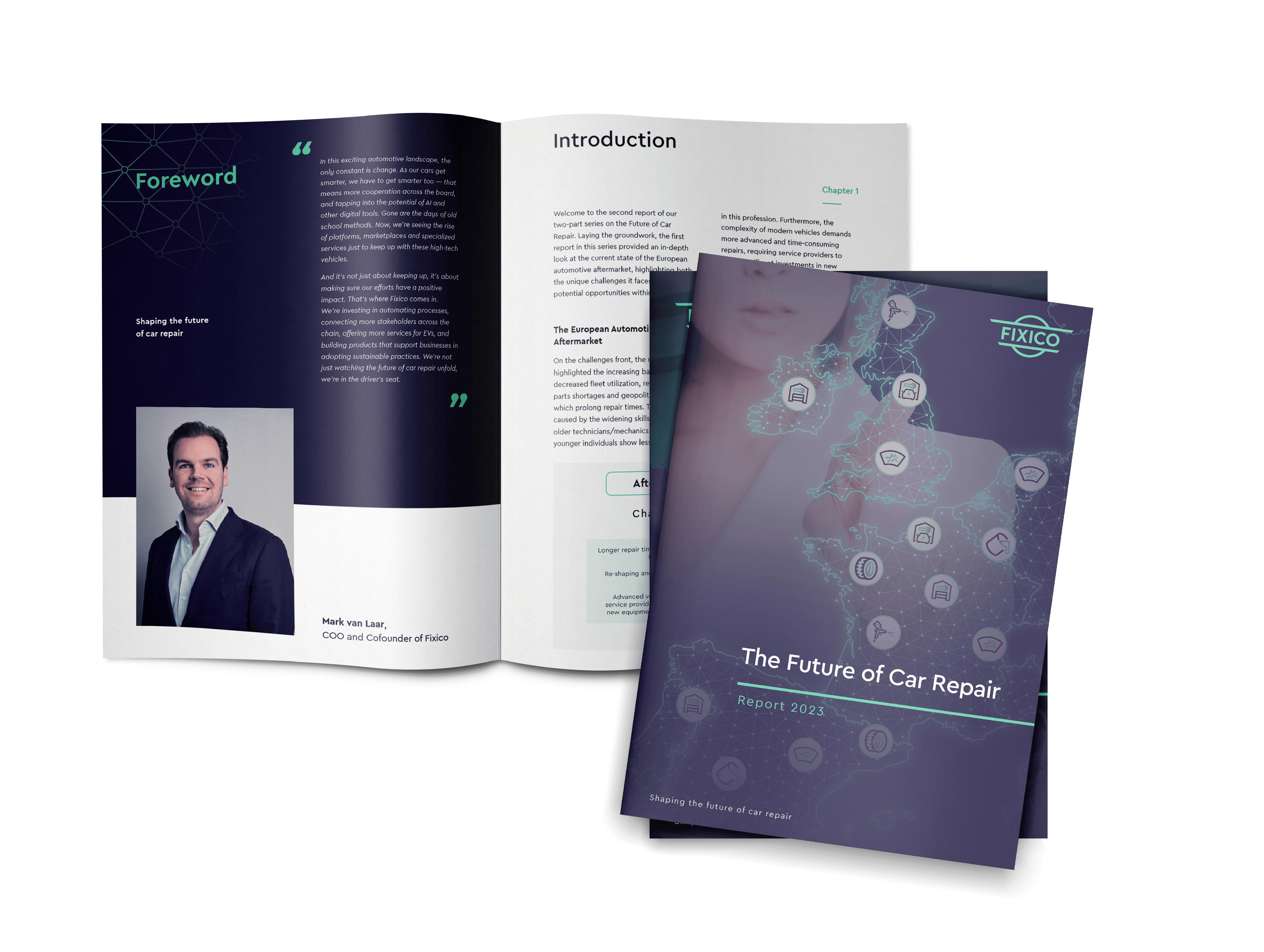 Fill in the form to register for 'The Future of Car Repair', part 2 of Fixico's comprehensive two-part report series, offering a deep dive into the key developments that are shaping the future of car repair.

In this report, we go further to show how you can stay one step ahead of the digital revolution transforming the industry. Here's what you can expect:

- Specialized services required to address needs of modern vehicles

- How connected ecosystems and smart matchmaking lead to the best service solution

- The shift towards sustainable practices and how it benefits fleet operators, service providers, OEMs and more

To craft this report, we've combined insights from interviews with top executives, service workshops, and automotive businesses along with Fixico's direct experience working with over 250 businesses and 3,000 body repair shops across 10 countries.

Please note that the report is in English.