Fixico's repair network
Onboard your preferred network, or leverage Fixico's expanding network to ensure complete flexibility, scalability and speed
The largest independent repair network in Europe
Work with the best repairers
Our network consists of over 3,000 specialised, high-tech & top-quality repairers across Europe, and we work closely with them to offer you the best repairs and customer experiences.
Make informed decisions
We have all the insight into our repair partners' specialisations and certifications, so we can automate the repair allocation process and suggest the most suitable solutions.
Stay ahead of the game
We are constantly onboarding new repairers to meet your needs. We are also working on providing repairers with valuable insights into their own operations to help them further improve.
Example of our repairer insights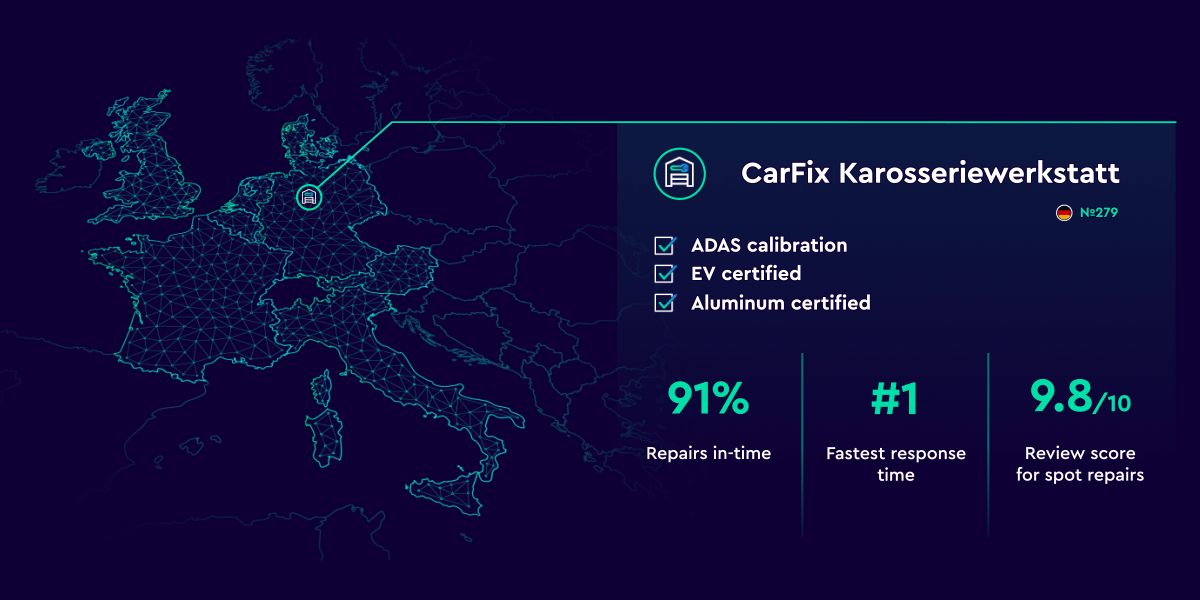 CarFix Karosseriewerkstatt
#1
Shortest regional cycle time
9.7/10
Review score for spot repairs
"Fixico harmonises the process of finding and screening incoming repair requests, so our customers and employees do not lose valuable time emailing and calling back and forth. It's a relief to have a partner like Fixico that sends us good business and helps us organise our own operations so we can focus on the vehicles themselves."
Johan Vannerum, CEO of Carrosserie Vannerum
"Fixico has been a very welcome addition to our workflows. Our customer relationship is of utmost importance, and Fixico allows us to offer seamless experiences, which has resulted in a 9.6 rating on the platform. It's great to see their tool consistently innovating. We grow together."
Jelle Kaptein, Manager of Hoogendoorn Autoschade