Our story
From where we started to shaping the future of car repair across Europe and beyond
2014
When co-founder Derk Roodhuyzen de Vries accidentally scratched his mother's car, he expected to be able to quicky find a good body repair shop online quickly. But he couldn't, and the idea for Fixico was born.
Derk Roodhuyzen de Vries teamed up with Mark van Laar to found Fixico. After establishing a collaboration with certified body repair shops in and around Amsterdam, Fixico launched its app. Car owners could now upload photos of their damage and compare multiple offers online.
Only a few months after launching locally, Fixico had nation-wide coverage and worked with more than 350 certified body repair shops.
2015
Early recognition and awards
Fixico was nominated for being the best new app in Apple's app store, ranked top-5 in the Google Playstore, listed as one of the 50 most innovative companies, was a finalist during the Accenture and Automotive awards, and selected as startup- or app of the week in multiple leading Dutch newspapers and magazines.
Within a year, Fixico had handled 1 million euros worth of car damage repairs on its platform.
2016
Fixico closed a €2 million funding round, led by UK-Dutch tech fund Orange Growth Capital with participation from prior investors and shareholders. After the funding round, Fixico installed its supervisory board.
Fixico expanded its B2C platform to the European country with the largest automotive market: Germany.
It became clear that Fixico's core concept could be applicable to other markets and, most importantly, the B2B space. As a result, Fixico started developing its platform further to adapt to the fleet, rental, and insurance industry.
2017
After more and more talented professionals joined Fixico, the team had grown extensively, and it became time to move to a bigger office. Fixico's new location on the Weteringschans is located in the heart of Amsterdam.
Fixico launched its platform in South Africa, expanding beyond Europe.

2018
In collaboration with global insurance leader and launching partner AXA, Fixico released its core and B2C platform in its neighbouring country. The Belgian expansion received national news coverage.
After further improving the repair management platform for fleets, together with Aon's claim management services in Belgium, Fixico's traction increased. They started to work with more partners, such as Mastercard, Bosch, Danone, and Miele.
During Europe's biggest fleet event, Fleet Europe, the jury recognised Fixico's enormous growth and awarded the Dutch tech company with the Fleet Europe Award.
2019
In a round led by Silicon Valley-based investor Autotech Ventures, Fixico raised €7,000,000,- putting their total investment on €14,000,000. With these funds, Fixico aims to increase its international footprint and further digitalise the car damage repair industry.
During the Dell technologies forum, Fixico won the 2019 'Dell for Entrepreneurs Award'.
2020
During Plug and Play's Expo day in Munich, Fixico won the European Insurtech Award.
At the beginning of an unprecedented pandemic, Fixico developed FixiCover, a polycarbonate non-permanent shield, which is easily installed and provides a necessary partition between drivers and passengers in motor vehicles.
2021
Fixico launches in Paris, Lyon, and Lille with launching partners Avis Budget Group, SHARE NOW, and Carlili.
Fixico is officially launched in Italy after beta testing in Milan and Rome areas.
After months of testing and hard work of the team, Fixico launches in the major cities in Denmark.
Fixico launches in Austria, expanding its network throughout Europe.
2022
Fixico expands to the UK, marking its tenth active market!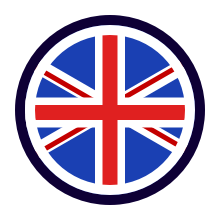 Fixico is now active in 10 countries and collaborates with over 3,000 certified body repair shops, and over 200 business partners.